Dear colleagues! The next issue of the collection of scientific works of PPI "Technology and technique of printing", access to the archive at the link: http://ttdruk.vpi.kpi.ua/issue/view/12217.
We invite faculty and young scientists to cooperate and publish their scientific materials (http://ttdruk.vpi.kpi.ua/)!
Sincerely, Editorial Board
The Ministry of Education and Science has made changes to the Conditions of Admission to Higher Education Institutions of Ukraine. The relevant order, signed on May 4, was registered with the Ministry of Justice.

All dates of the introductory campaign in 2020 have been postponed by a month (August) taking into account the forecast of the epidemiological situation.

Also, the Ministry of Education and Science provided for entrants the opportunity to submit original documents by mail.
 
In connection with the amendments to the Law of Ukraine "On Higher Education" of December 18, 2019 and taking into account the epidemiological situation caused by the pandemic COVID-19 additional entrance test for admission to the magistracy of KPI. Igor Sikorsky was abolished in 2020. To enter the master's program it is necessary to pass EVI or EFVV (for admission to the specialty 081 Law) and a professional entrance exam in accordance with the chosen educational program. We remind you that registration for EMI and EPI (for admission to the specialty 081 Law) lasts from May 12 to June 5.
 
Do you have questions about INTRODUCTION 2020?
Register for the online VPI Open Day at the link https://forms.gle/HRJaM8NTVmXdcAQZA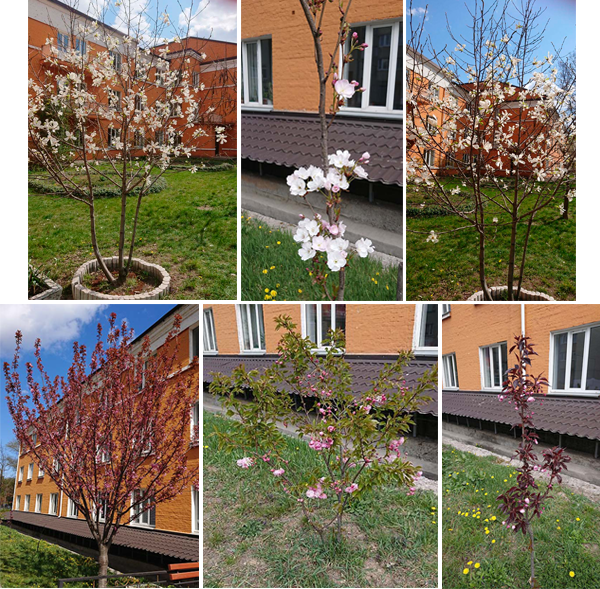 The spring of 2020 in front of the Publishing and Printing Institute was full of magnolia and sakura flowers!

The trees in front of the 8th building started flowering! Both large and small trees delight the eye with their colors!
These are student initiatives of graduates of the Department of Reprography - to plant a tree in memory of their studies and bachelor's, specialist and master's degrees. Good initiative, the main thing - memory for many years!
The first magnolia blooms white, then sakura, and later in May - magnolia Blue Topaz, and completes flowering in June - Catalpa is beautiful with luxurious fragrant spreading branches.
Read more...